Plan Your Summer Landscaping in the Winter
It's so easy to get caught up in the dark winter days. This too shall pass. Deep breaths and your favourite warm cup of whatever and before you know it…it will be spring!
Plan Your Summer Landscaping In The Winter!
Winter is a great time to reflect on the beautiful summer past and dream about the warm summer to come.
So what are you waiting for? Plan your summer landscaping in the winter!
Summer Garden Planning Considerations

Ask yourself:
How was your garden this past summer?
Did you use your space well?
Did you have enough seating space?
Was there enough colour on your property?
Were you concerned about your privacy?
Is there something you saw in a magazine or in a movie that you would like to see in your garden?
At Green Thumb Landscaping, we're here all winter and we like to be busy, especially when it involves thinking of spring. We will help you plan your perfect piece of paradise. Whether it is a simple planting or some serious construction, we're ready to help create your dreams.
Try Something New In Your Garden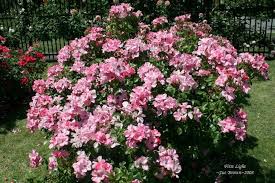 Pretty in pink? Ooooh, my favourite! How will you experiment with the 2020 colours of the year? Nothing says summer like pink, and Benjamin Moore's First Light shade of pink would look gorgeous in your garden.
Looking for something brighter? Consider Flame Scarlet, Saffron, and Biscay Green. These are great choices to brighten up your outdoor space. Or, live dangerously and mix and match colours for more fun and impact!
While You're Planning, Let Us Take Care Of Snow Clearing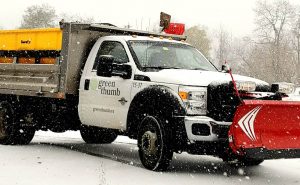 Lastly, the four-letter word — snow. Whether you love or hate winter, we all know that snow plowing is a necessity.
Did you know that we care for many commercial properties in winter? If you have a business that has not yet arranged a snow clearing service, call us. We will have your parking lot clear by 7 am, providing it has stopped snowing by 12 midnight. We have highly trained operators, the latest equipment, and excellent organization.
Timing Is Everything
Don't wait! The early bird gets the worm. Landscapers and landscape architects are busy over the winter meeting with clients and designing plans. So, don't wait to reach out.
Green Thumb Landscaping has been caring for lawns and gardens for over 48 years. That's 48 years to evolve and become the one stop destination for your property needs. From building your dream garden to maintaining your grounds to snow clearing, we're here for you.
You will be proud to say, "Green Thumb is my gardener."