Commercial Landscape Management
Need Commercial Snow Removal?
Snow & Ice
Complete winter care.
Keep the dangers of winter at bay by making sure your paved areas are kept clear of snow and ice, and salted for safe passage. We plow all asphalt routes and parking lots, entrances, exits, and sidewalks. Walkways are salted and saltboxes can be supplied and filled as required.
Learn more about our Commercial Snow Removal.
Lawn & Garden Maintenance
Your confidence is our priority.
We'll work with you to develop the right maintenance program for your property, from weekly/bi-weekly items like cutting and edging lawns, removing debris, cultivating and weeding beds, and caring for shrubs and trees to occasional services like fertilization, lawn aeration and pruning. Our service is always thoughtful and thorough so that you're always making a positive impression.
Landscape Enhancements
Small touches make a big difference.
Thinking of improving the appearance of your property? We provide professional landscape design and architectural services for commercial, industrial, and institutional properties. Let us help you to visualize your ideas with a property improvement plan. Your best impression is our priority.
Other Specialized Services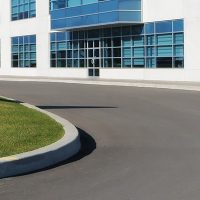 Asphalt Sealing
A sure way to give a tidy, new look to the overall property. Full property coverage or repairs-only services available.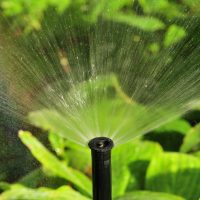 Irrigation & Lighting
Keep your investment looking great with hassle-free irrigation systems, and your property safe for visitors with effective lighting.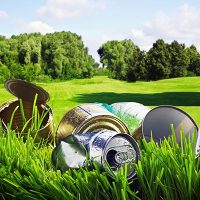 Janitorial Services
Make sure your business is giving the message that you care. Our pickup service keeps all areas free of litter and looking tidy.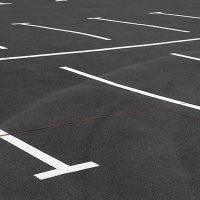 Parking Lot Line Painting
After sealing, or as needed, we provide line painting to industry standards, scheduled in off hours, if needed, for your convenience.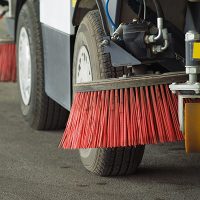 Power Sweeping
As a regularly scheduled service or strictly as needed, we keep your grounds looking perfectly clean and tidy.