Best Wishes from Our Family To Yours!
A very sweet story, by Keri Wilby.
Waking up, getting out of bed, looking out over the field. When I close my eyes, I still see the pasture, feel the brisk cold air, smell the amazing aroma coming from the kitchen. I will never forget. These memories were of the best times of my life. "Boys Farm" in England, Uncle Jim and Aunt Jean, (the cows, the sheep, the chickens). Incredible people, incredible place.
Sadly, Jim passed a few years ago from cancer. He was an amazing worker, always smiling. He loved life. Life loved him. Thankfully Jean is still with us. She is always busy — helping someone, feeding someone, cooking, baking, doing whatever she needs to do. She just doesn't stop. We had the pleasure of travelling with her this summer and we had some wonderful chats — mostly to try to get her to sit still and take a break! One of my favourite people in the world. Certainly an angel on earth.
Growing up in our family meant dedication to hard work, quality, and the desire to make the world a better place, like Jim and Jean always did. That tradition and dedication has passed to our extended family — the amazing people who work with Green Thumb Landscaping, providing the best service possible.
From Aunt Jean to my Mom (Kathy), I'm passing on this tradition. Mom has been making Jean's shortbread recipe at Christmas for as long as I can remember. Tradition. Small word, big meaning. Just like the 48, going on 49 years that our family has provided quality services for your beautiful gardens.
The recipe is quite simple. It takes practice (and muscles) to get it just right. Isn't that the way with so many worthwhile efforts? Golf, gardening, shortbread…
Jean will soon become one of your favourite people after you taste these treats. Please enjoy!
Shortbread recipe
5 cups all purpose flour
1.25 cups sugar
1 lb. butter
Sift sugar and flour together three times to ensure fully combined. Cut in firm butter. Work the ingredients with your fingers until the dough forms a solid ball. Press dough into an 11" x 17" cookie tray. Roll out the dough to fill the tray to the edges. Using a fork, prick the top of the dough (this helps even out the baking). Bake in a slow 300°F oven for 20 – 25 minutes. Remove from oven. Sprinkle with sugar if you choose to sweeten them up — I like it this way, mom doesn't. While still hot, using a sharp knife, cut the shortbread into squares or rectangles. Store in airtight cookie tin. So good!
Show off your photography skills (and win)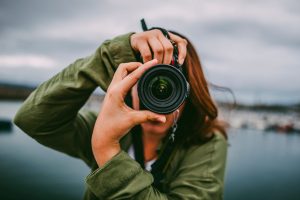 We are in the process of updating our website and would love to have some new photos.
If you have any great garden or landscaping photos of your home and our work that you'd like to share, we'd be over the moon happy to see them. Please send in your best pics.
We will draw three names who will each win a gift certificate to the Keg.
As we put the last of our gardens to bed, we say a most sincere thank you for giving us the opportunity to keep your property looking its best. Wishing you all the best over the holidays and a wonderful 2020.
Kathy, Todd, Keri, Kelly, and all the Green Thumb Elves