How To Make Your Fall Gardens Colourful!
September is the start of a new season with cooler nights and more comfortable days. Sweaters instead of shorts and, maybe, time to put away the flip flops…maybe.
Make Your Fall Gardens Colourful (and next year's spring gardens too!)
September is a great time to change out your summer flowering annuals for some fall colour. Many perennials have done their job and are ready for a cut back. There will be a few spots in the gardens that look a little empty this time of year. I call that opportunity! Choose cold-hardy flowers to fill the spots in your garden. Mums, asters, and kale will all withstand the September and October weather conditions.
While you're thinking about keeping some colour going in your garden, fast forward to next spring. Will your garden wake up to beautiful flowering bulbs? If that's your intention, then hurry and get an order in now. Rumour has it, like so many items this year, that bulbs will be in short supply.
Expert Tip: The best bulbs come from the Netherlands and that means you need to plan. A good rule of thumb for how many bulbs you need is to think about each bulb as one flower in your bouquet.
Have You Recently Moved?
If you're a new homeowner, congratulations! What an exciting time for you! A start of a new adventure.
A word of caution: Don't do too much too soon.
If your lawn needs sodding or seeding, now is a perfect time for that. However, if you are having visions of a complete overhaul of your garden area…rethink that.
Ideally, you would want to be able to live with your outdoor space for at least the majority of a season. Yes, there are some obvious things that can be done like fencing, painting, etc., but really get to know your needs and wants before you go and recreate your space. You want this done right, and when you're ready, we're here.
Divide and Conquer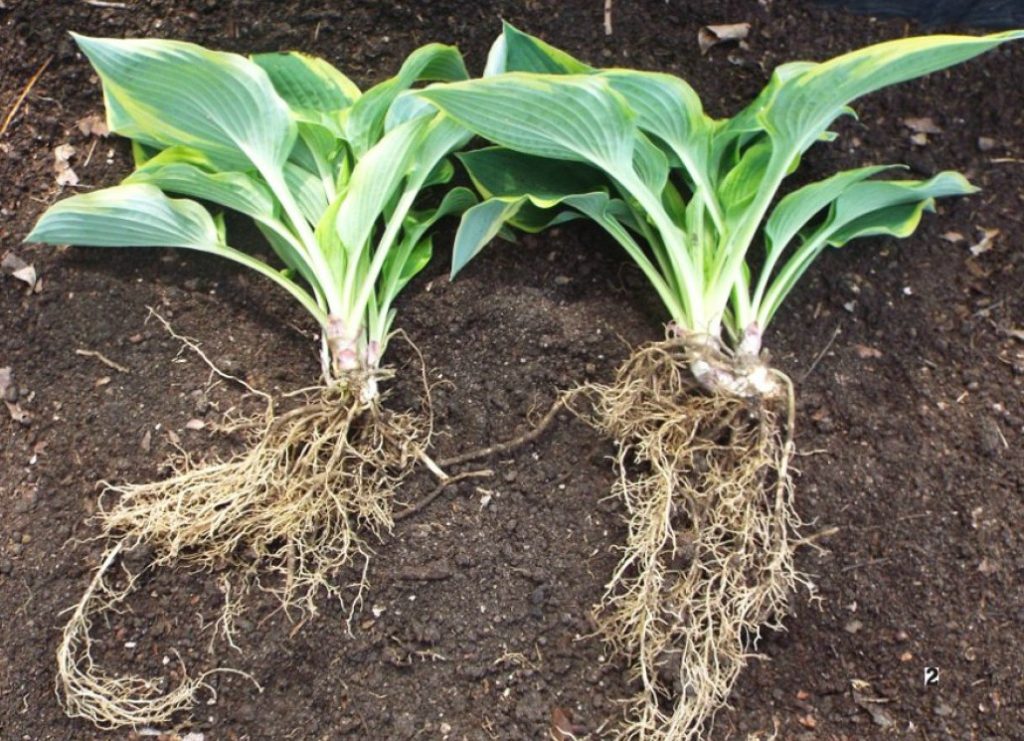 Are your hostas getting a little crowded? Fall is a great time to give your hostas a bit of breathing room.
It's best to dig up the clump completely. Use a sharp edge to separate the hosta in sections and then replant in your new spot. Amend your soil and pack it tightly. The rainy weather conditions will help to get the roots established before the hostas come back up next spring.
National Tree Day + Tree Advice

This year, National Tree Day is September 23. Green Thumb will continue our tradition of planting — and we encourage the same for you. If you need help deciding which tree is right for you, we're here to help.
Green Thumb Landscaping has been caring for lawns and gardens for nearly 50 years. That's 50 years to evolve and become the one stop destination for your property needs. From building your dream garden and concierge style lawn and garden maintenance to getting you out of a storm, we're here for you.
We want you to be proud to say "Green Thumb is my gardener". Dirty fingernails since 1971!