Happy February!
Happy Valentine's Day and happy Family Day too! There are some good things about February. Try to remember all the good and don't succumb to the February blahs. Predictions are for an early spring, so don't worry. We're all ready and waiting!
While you're waiting for the snow to disappear…
Look past all the snow piles. What do you see?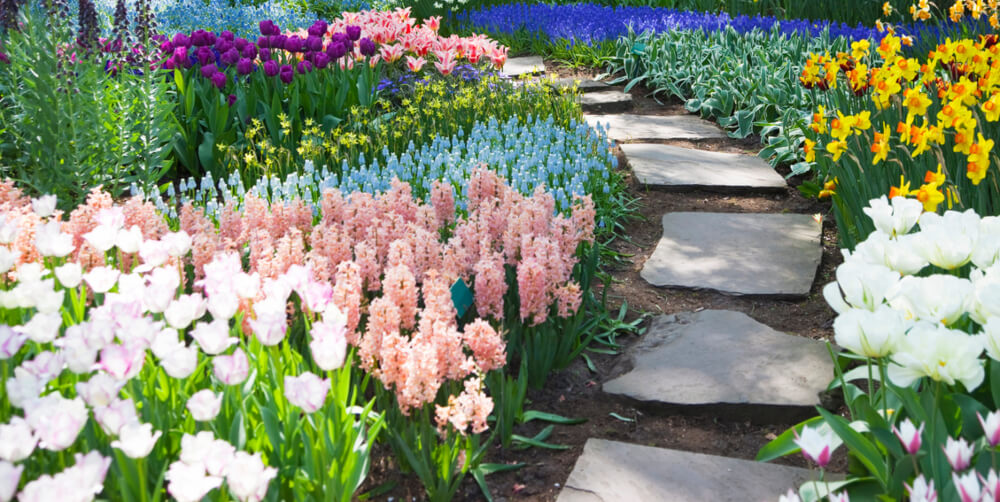 Do you still have any colour in your garden?
If not, we recommend that you do some research. Find which plants might suit your space and which would bring colour in the winter.
Look beyond the evergreens. They are fabulous, but there are so many more choices than just Spruce or Pine. Deciduous plants have great winter interest too. Enlist us to help you — that's what we do.
Are your gardens flat?
Perennials give our gardens movement, height, and masses of colour in the spring and summer, but once they're cut back, there isn't anything left until spring rolls around again. We recommend that you consider alternatives.
How about a beautiful bench tucked into the edge of your garden, or a garden statue or urn filled with a gorgeous winter arrangement? We can help select the perfect piece to bring life to your garden.
Is your garden dreary?
Hydrangeas and other white and bright coloured plants give us the illusion of light while in bloom. Once the cold weather hits, it's lights out.
We recommend adding some lighting. Landscape lighting is even more spectacular in winter. If
you don't have electricity going to your gardens, cheat with solar. Solar has come a long way and will brighten up your garden until you can get the electrician to come by.
A friendly reminder to our wonderful customers: We are still looking for photos of your landscapes and beautiful gardens. If you have any you would like to share, please send them to officeadmin@greenthumb.ca. We will be drawing for gift certificates for some decadent dining at the Keg. Treat your sweetheart to a night out!
Green Thumb Landscaping is celebrating our 49th year! 
We love what we do and it shows. 
We want you to be proud to say "Green Thumb is my gardener".