Changing Times, Changing Seasons
There have been many changes this year with people working from home and learning online, virtual meetings, and Facetime gatherings. Definitely changing times and changing seasons. Just like us, the trees have changed and are getting ready for a winter's rest. (I know I could use a bit of a rest too.) You've done a great job. Keep up the great work and stay safe.
A Funny and Heartwarming Story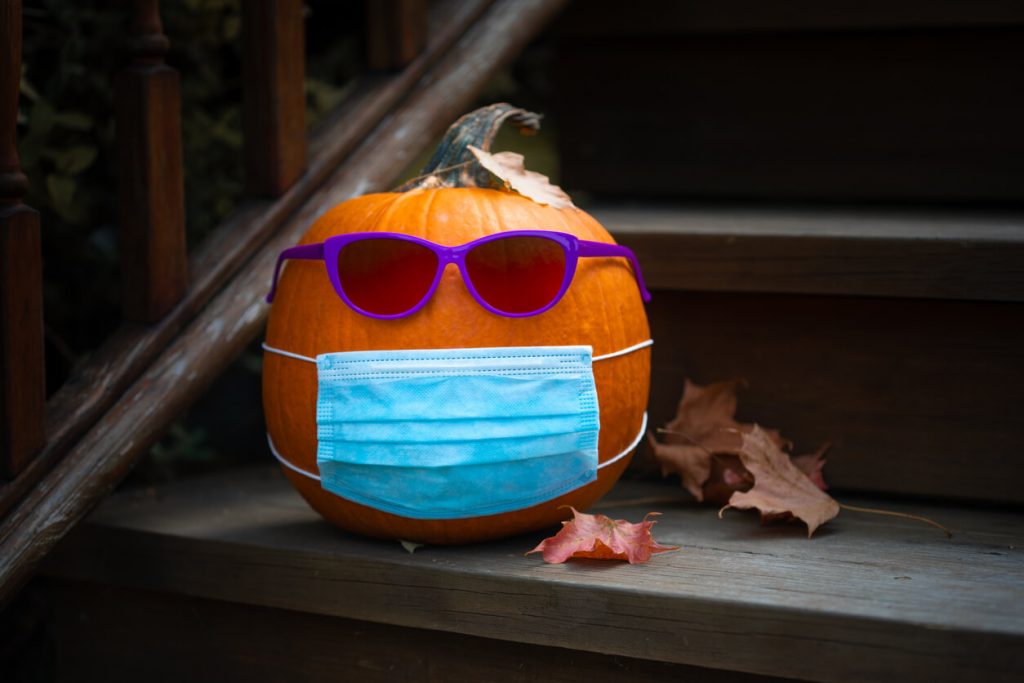 Halloween has come and gone. Hopefully you were able to enjoy the holiday. We were fortunate to be in an area where Halloween could be celebrated the old fashioned way, albeit socially distanced. I masked up, tongs and candy in hand, and opened my door to my first visitor, a young lad dressed as a hotdog. He was very thankful to receive the generous scoop of assorted goodies. He pleasantly surprised me when he said, "Thank you…and by the way, you have a really nice lawn!" If only that little hot dog were a few years older, I might have offered him a job!
From Spring To Winter…We've Got You Covered (like this umbrella!)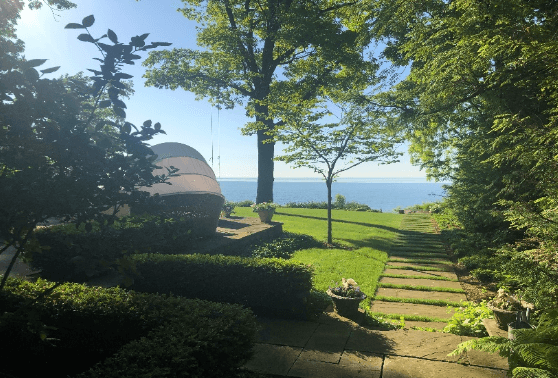 Did you know that Green Thumb works through the winter? This means that right now is a great time for planning projects for next spring — and it's a time for additional training and perfecting our process.
Unlike many companies, we also clear snow. Whether it is residential or commercial, we are happy to keep the pavement clear and safe for you and your visitors.
At Green Thumb we will look after your property in every season. Having one company care for all your property needs year round is a great way to keep your landscaping looking beautiful, it keeps the lines of communication easy, and it allows for your grounds to be expertly cared for to make it the best it can be.
One of My Favourites
My Grandma was a fabulous gardener. She moved a million times, but one thing was for certain. No matter where she went, she created the most spectacular gardens. As she aged, she'd call on us for help, but the love of flowers was always there.
When she passed away, I bought a rose bush to add to my garden in honour of her. I can't say if it is because Grandma knows it is for her or if it is just a really good rose, but it has been the best rosebush I have ever had. It just keeps blooming all season long. Give it a try if you've got a sunny spot in your garden looking for a little colour. "The Pink Knockout Rose".
Do you have a favourite flower? Click here to let us know!
From planning your dream garden and concierge-style lawn and garden maintenance to getting you out of a snow storm, we're here for you. Contact us today.
Green Thumb Landscaping is finishing off our 49th year!
We love what we do and it shows.
We want you to be proud to say "Green Thumb is my gardener".
Dirty fingernails since 1971!