How To Turn Your Backyard Into A Staycation Haven
This spring and summer season will be unlike any we've ever experienced. Spending time with your family has always been important and, this year, making memories at home will be something we will all be doing.
The team at Green Thumb understands that we are all looking for ways that we can have fun together in our own backyards. We know that it can be challenging to know how to turn your backyard into a place where you can enjoy a staycation.
Here are a few things you can consider to improve your outdoor surroundings so you can enjoy the warmer weather with your family in your own staycation haven.
Create A Place To Relax
A hammock is the perfect place to relax, read a book, take a nap, or enjoy the clouds and birds overhead. Available in a wide variety of sizes and colours, you can find something that will fit with your decor.
Hammock Tip: Choose strong, healthy trees (no dead branches) or use solid posts, and install your hammock with wide straps for extra strength.
Create An Outdoor Entertainment Area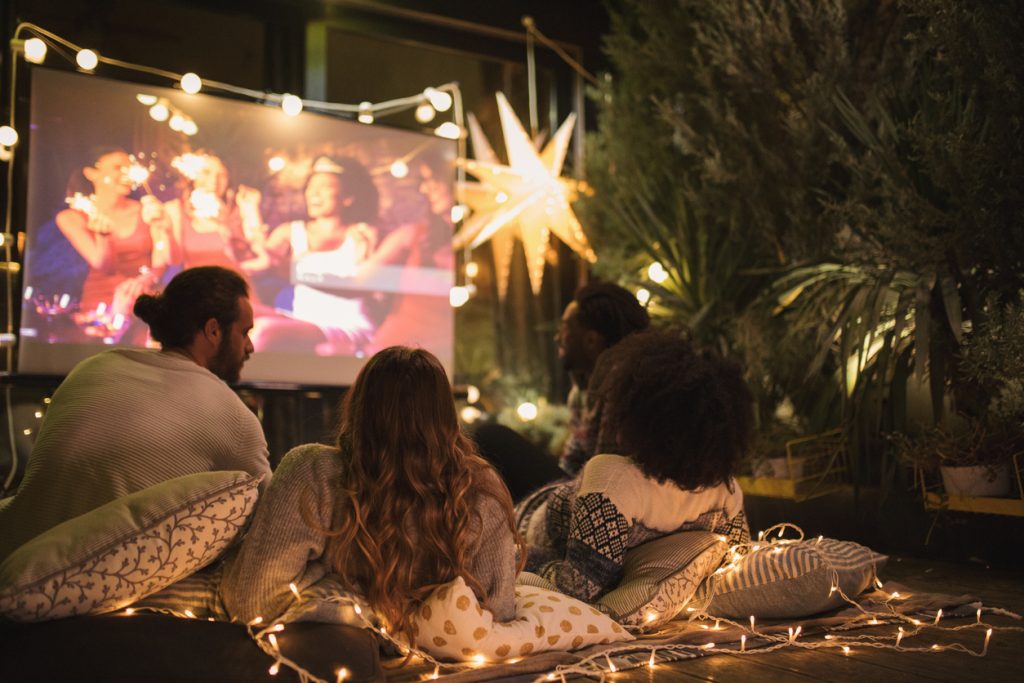 Take your movie night outside and enjoy your favourite flick in the privacy of your backyard. If you have a flat exterior wall, you can project your movie directly on your home, or, you can install a white bedsheet using a couple of posts and project onto it.
If you don't own a projector, don't worry. They've come way down in price and you can get one easily online and shipped straight to your door.
Create Memories
This summer, spend some time showing your children how to plant a tree, tend a garden, and care for flowers. Teachable moments are all around us. Showing your kids how to care for the beautiful living things around us will have a positive, long-term impact on our environment and will help children appreciate our natural world.
Expert Tip: Working in the garden and caring for plants is great for your mental health. Try and get outside every day. The fresh air will do you good.
While you're in your garden, spend some time fertilizing, mulching, pruning, and watering. The fruits of your labours will pay off quickly and your outdoor space will be enjoyed by your family all summer long.
If you have questions about how you can care for your garden this summer, contact the team at Green Thumb Landscaping. We are happy to help.