How To Beat A Hot Summer, Dry Landscapes, And A Lack Of Privacy In Your Yard
If you like a hot summer, you must be pleased with the weather we've been getting! I love the heat, so I am not complaining but it may be a bit too hot — even for me.
Because of the sunshine and lack of rain, lawns are drying out quite severely.
The good news is that grass is truly resilient. Although it looks crisp as toast, it will come back once it gets hydrated.
(Your annuals and perennials are another story.)
Even though grass is resilient, it's so important to remember to water it regularly; especially after any fertilizing applications.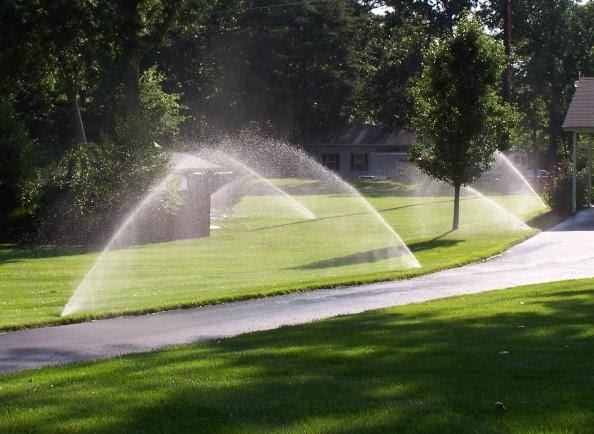 The granules won't fertilize your lawn if they can't get down to the roots of the grass. In fact, they could potentially do more harm than good if left to bake in the sun.
Trees are less obvious but they need some love too.
Even trees that were planted 30 years ago still need water if nature isn't cooperating.
If you look up and notice that some branches are dead, that's not a sign of a healthy tree. My dad explained that to me many years ago and I still say it now.
Aesthetics aside, a dead tree is also an unsafe tree.
How to better enjoy time at home this summer
We'll all be spending a little more time at home this summer. Chances are your neighbours will be home more often too and you might be looking for added privacy.
Here are a couple of solutions that will give you a little more personal space while enjoying the outdoors:
"Live" screens
Plant a hedge of cedars, hornbeams, columnar oaks, or lilacs along the fence and between the homes.
Be sure to prune early and often. If you start early, you will love the privacy you get from your green screens.
Wood screens
A quality custom screen might be a bit of an investment but it's well worth it. Depending on the design, it can be left alone, accented with lighting, planted with baskets or have climbing plants to mingle and contrast the colour.
Windchimes
Taking your focus away from the sound of voices and chatter from next door is easier when your ears have something else to listen to. As an added bonus, some wind chimes create beautiful music that can clear your mind.
Now is a great time to carefully look around your property and gather your thoughts on future projects that will make your time outside even better.
While you look at your gardens and ask yourself if you have enough privacy, colour, and room for your table and seating areas.
Green Thumb Landscaping is here to help. Our professional team can turn your dream garden into a reality.
We've been creating and maintaining beautiful gardens for almost 50 years. Call us 905-335-0752 or visit our website greenthumb.ca
Have a great day and enjoy the hot summer.☺